#1 Motorway A16 Rotterdam
Infrastructure - No yield without supervision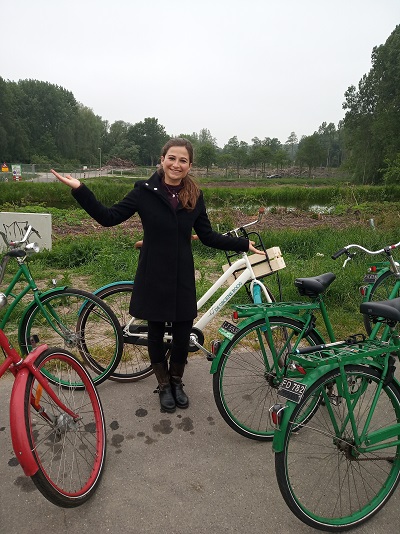 Lieselotte Landskron is an investment manager for MEAG's illiquid assets. In addition to the origination and structuring of new projects, she also supports the management of existing properties.
For MEAG, Lieselotte Landskron keeps a watchful eye on the progress of the projects, because only if all contractual obligations are met, such as deadlines or construction quality, the invoice for the investor will be correct in the end. This also applies to the A16 motorway section near Rotterdam in the Netherlands.
MEAG has been investing in infrastructure debt financing for institutional investors for several years. In view of very low interest rates, insurer and other asset gathering companies are looking for alternative asset classes with slightly higher returns. In many cases, it is not worthwhile for investors to build up their own expertise, rather they are looking for experienced experts with a good track record and a solid and stable due diligence process - experts like MEAG.

The A16 Rotterdam is a project in which MEAG invested in 2018. This 11 km long motorway section in the north of Rotterdam ("De groene Boog") is under construction. The borrowers invited the investors to get an insight into the construction progress on site - of course a bike tour is a must ("the only true way to visit a Dutch project is per bike"). At various stations along the motorway section, construction plans were used to explain to visitors how the road will run in future and what measures will be taken to preserve the Rotterdam recreational area ("we will be green and pride (groen en gross) on the A16 Rotterdam"). The first energy-neutral motorway tunnel ("energy savings & energy generation") and the project management by means of an on-site experience centre, an academy (giving pupils an understanding of technology) and cooperation with local companies (e.g. the traditional restaurant "Bergsche Plas") should be highlighted.
Klick here for the german version