#3 Amsterdam Courthouse
Lieselotte Landskron, Investment Manager Illiquid Assets, during her visit to the Amsterdam Courthouse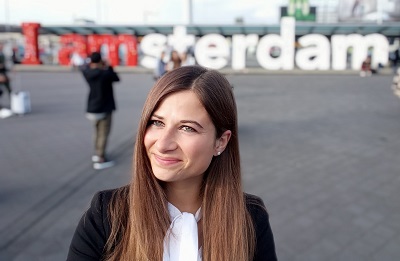 Lieselotte Landskron, Investment Manager for MEAG's Illiquid Assets, recently visited the construction site of the largest courthouse in the Netherlands. In mid-2016, MEAG invested in the construction of the Amsterdam courthouse followed by a long-term operation phase within the scope of a public-private partnership (PPP).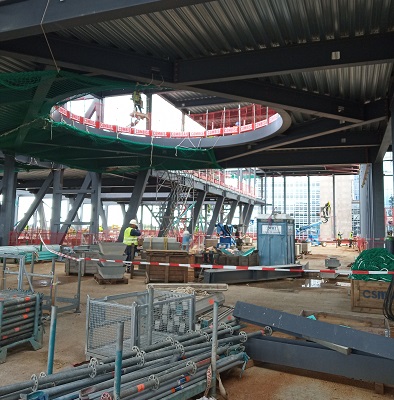 For MEAG as an asset manager, it is highly relevant to closely accompany the projects and to be present not only digitally but also locally as a contact partner. Because only if all contractual obligations are met, such as deadlines or construction quality, will the final result for our investors be right.

The new Amsterdam courthouse will be an architecturally sophisticated, modern complex with various courtrooms on the lower floors, offices on the upper floorsand a restaurant, a conference centre and an adjoining library area in between.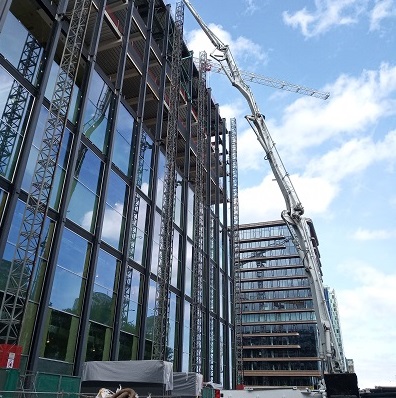 The ten-storey building impresses with large glass fronts and high ceilings, such as those in the entrance hall or in the central courtroom, where the public audience will sit on a gallery.

Ecological factors are also taken into account during construction: The "Green Building" will be powered by geothermal energy (heat and cold storage) combined with heat pumps, district heating and solar panels. Completion is scheduled for late 2020.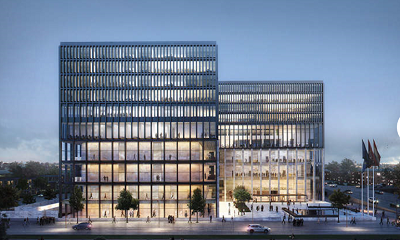 Lieselotte Landskron: "The Amsterdam courthouse is an amazing project. The personal exchange with the project parties directly on site strengthens cooperation and supports the mutual economic success".